Working in an innovative way goes far beyond delivering a new product or service: it is about exploring ideas and concepts, looking for the out-of-the-box changes that allow you to operate from new and better perspectives.
To build an innovation ecosystem you first need to find the ideal digital transformation partner, whose culture aligns not only with your business but with your values.
Finding the ideal partner has some great benefits.  We have outlined a few for you:
The link between two companies is a relationship: and, as in any relationship, it involves investments and trust. There must be synergy between the two parties, which only occurs when the culture and values ​​are aligned and converge in a similar path. This generates a win-win relationship, a bond that transcends service contracts or product development. Having a digital transformation partner who understands your context and understands that technology will be used not as a simple tool to solve a specific problem, but as a way to take your business to another level and to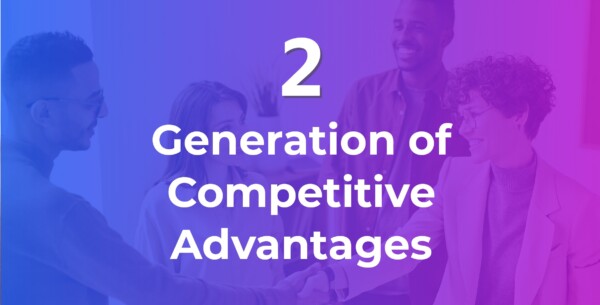 A digital transformation partner is one who understands the core of your business and acts as an elite force to help you overcome challenges with innovation all while ensuring you never lose sight of your company's identity. It is with this synergistic relationship that competitive advantages emerge: while some companies only use technology to solve urgent problems, other companies with a more refined vision look for a partner who will act in a consultative way during all stages of their business process, ensuring the perfect union between business and technology. Walking side by side. But for this to be possible, it is necessary to have…
The ideal transformation partner has the necessary agility to implement innovative solutions in your business, preferably before competitors do something similar. This is only possible because of the interaction between values ​​and the level of understanding that this partner has about your company's culture. This is where all the multipotentiality of both parties comes into play. It is not only about developing an application or building resources that automates a process. Your ideal partner must be multidisciplinary and, in a cohesive and continuous cycle, see challenges as opportunities to innovate, manage the resources necessary to make everything viable, and is able to implement everything in the best way.
>> Read this article to understand the digital transformation in banking and financial services <<
Here at NTConsult, we have almost two decades of experience in national and international projects, acting as partners for our clients and offering the best technology resources.

Want to know more? Contact us for a free brainstorming session. sales@ntconsultcorp.com

Jeffrey Hammond, Vice President, and Principal Analyst of Forrester released the 2021 predictions for software development in which he provides important insights about the new ways software development will take next year.